We help you navigate the entire ISDN migration process, from choosing your new solution to managing your switch over in a way that gives you no down time.
Switching from ISDN with BT is not your only option. In fact, it's rarely your cheapest or best option. 
We care about your business and are committed to finding cost-effective solutions that balance change over costs and sustainablity.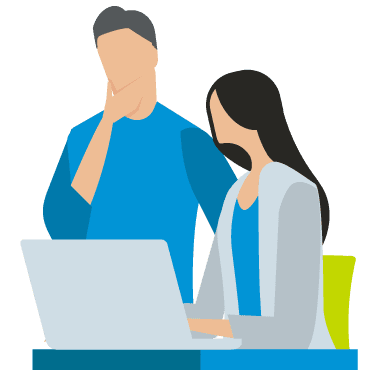 Unbiased Advice
We're technical advisors not salesmen, so we provide expert advice on choosing the best ISDN alternative for your business.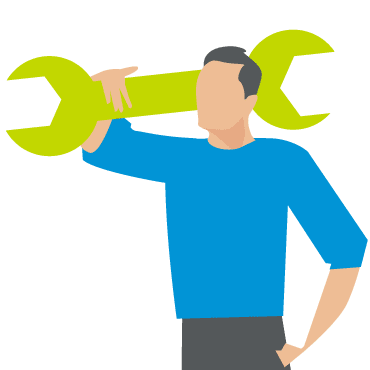 No Lock-ins
Technology improves and businesses grow. We don't lock you in to inflexible long term contracts that trap you in outdated technology. 
Full migration to VoIP
Given that ISDN will be completely phased out anyway most UK businesses opt to modernise their telecoms system by moving calls from ISDN to digital solutions. 
Alternatives to ISDN include: 
SIP trunks 

Hosted VoIP
Unified Communications
Hybrid Approach
For cost conscious, or low call volume businesses, we deliver innovative solutions that allow them to stay on ISDN for a few more years without compromising quality. 
Using gateways, we spoof the system to thinking its still connected to ISDN so a full replacement isn't required. 
Get unbiased ISDN advice. Book a no-lock in site assessment.
By clicking submit, you consent to allow Zen Systems Ltd to store and process the personal information submitted above to provide you the content requested. This site is protected by reCAPTCHA and the Google Privacy Policy  and Terms of Service apply.
The hidden benefits of life after ISDN 
Most of our clients approach us looking to move away from their costly BT lines in preparation for the ISDN phase out. In the process they tend to find huge hidden benefits that were previously unachievable.
Your teams can operate beyond the desk phone
Upgrading to a digital solution means your teams can access your telecoms system without having to use a desk phone.
Reduced hardware costs
Hardware costs decrease because you can BYO hardware or use software apps to make calls.
Lower call rates
You can save money on call costs and line rental. As a cloud based service, the physical overheads are removed.
Scale and grow
SIP channels can be increased straight away, with no lengthy installation periods.
Efficiency
No need to dial complex number combinations to call or answer the phone. Just click the digital switchboard and answer a call. 
Quality video calls
Infrastrucutre that can support high quality video calls. 
Business continuity
Staff can use their office phone anywhere in case they can't get into the office. 
Absorb seasonal changes
You can scale easily to absorb seasonal or short-term changes. 
Our ISDN Migration Process
Free Site Assessment
We provide you with a free assessment of your site to determine the suitability of moving away from traditional ISDN. 
We identify your ISDN phone lines/channels and the DDI telephone numbers associated with your current ISDN service.
Our Recommendation
We recommend the best alternative solution to ISDN for your business. 
Optimise or Mirror 
Work with you to determine what parts of your system should be mirrored and what should be optimised and streamlined. 
Make Network and Internet Ready
Where necessary we reconfigure or provide new network and internet connections ready for your new system.
3. Ensure Seamless Handover
Submit ISDN Number Port
We submit a number porting request to move your BT ISDN telephone numbers (DDIs) so you're ready from day one. 
Change Management 
We provide your management team with information on how to manage and prepare for change.
Install Handsets & Softphones
We install your new handsets or softphones and connect them to your system.
Staff Training
We provide on-site or video based training resources to your staff on how to use the new system. 
Bedding In
We provide support to help you and your people adopt the new system and get the most out of the new features. 
Not ready yet? Sign up for our ISDN updates.