Save Money
By reducing your current costs by up to 80%.
Save Time
With a phone system you can rely on.
Save The Day
With a phone system everyone will love.
Your business phone system shouldn't cost 'that' much!
With…
High monthly service costs for every employee (per seat)
Expensive national and international call costs every month
Additional costs for each premium feature you need to use
And yet more monthly costs for phone line and number rental
And that leads to constantly rising costs as your business grows.
It doesn't need to be that way.
3CX Pricing Is Different
With…
Unlimited Users
Add as many users to your 3CX system at no additional cost
More Features
3CX includes all the features your employees need to be productive, including working from home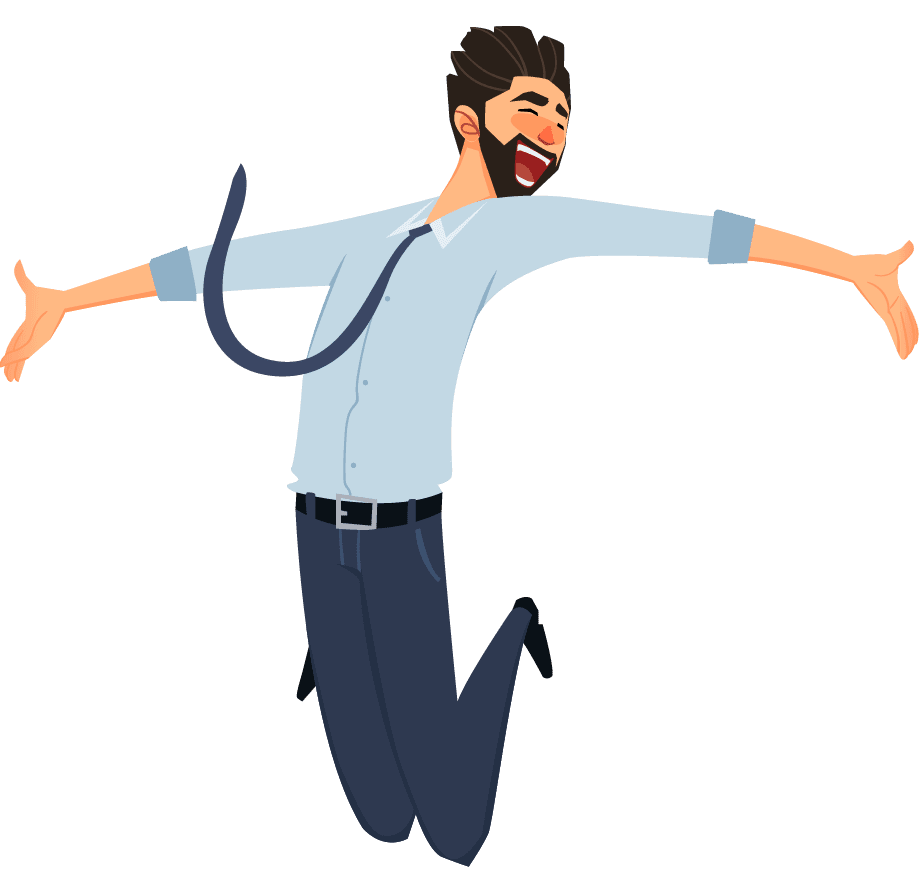 Flexible Hosting
Choose where to host your 3CX system to match your business needs
Low-Cost Calls
Reduce call costs with a wide range of supported providers (SIP trunks)
Find the perfect 3CX system for you
We understand
How stressful it can be choosing your next phone system, with too many options, confusing jargon, pushy salespeople and the pressure of changing systems without any down time – it's enough to overwhelm anyone!
And it's not easy to know who to trust if you've been burnt by a previous supplier.
At Zen Systems, we know how that feels and we're here to help. With general advice on getting started with 3CX as a self-managed service, to providing you with a fully managed 3CX service that gves you total peace of mind – whatever you need we're here for you.
We're a friendly bunch and it would be great to hear about your phone system needs. 
3CX Licenses Issued Instantly
3CX Advanced Certified Engineers
A Stress free migration plan
Regularly rated 10/10 for support
How Does 3CX Pricing Work?
3CX is priced as an annual licence subscription based on the number of simultaneous calls your business needs to make. 3CX licences come in 3 tiers: Free, Professional and Enterprise. The table below gives you a quick summary of 3CX Free vs Pro and Enterprise pricing.
The Free 3CX license includes 4 sim calls and all of the essential business phone system features, apps and clients, SIP trunks and video conferencing.
From:

£

130.00

/ year
From 4 – 1024 sim calls
A Professional 3CX license provides call centre features for queue agents, Microsoft 365 and CRM integrations, call recording and advanced call reports.
From:

£

160.00

/ year
From 4 – 1024 sim calls
An Enterprise 3CX license provides Skill-based call routing, inbuilt failover, handset branding and start/stop call recording rights from 3CX clients.
3CX Pricelist
The table below displays 3CX Pricing for Professional and Enterprise licences.
If you aren't sure which licence size or type you need, take our 3CX Quiz.
Simultaneous Calls
Professional
Enterprise
4 SC 3CX License

£

130.00

/ year

Buy

£

160.00

/ year

Buy

8 SC 3CX License

£

235.00

/ year

Buy

£

290.00

/ year

Buy

16 SC 3CX License

£

530.00

/ year

Buy

£

655.00

/ year

Buy

24 SC 3CX License

£

800.00

/ year

Buy

£

985.00

/ year

Buy

32 SC 3CX License

£

1,070.00

/ year

Buy

£

1,315.00

/ year

Buy

48 SC 3CX License

£

1,605.00

/ year

Buy

£

1,975.00

/ year

Buy

64 SC 3CX License

£

2,140.00

/ year

Buy

£

2,635.00

/ year

Buy

96 SC 3CX License

£

3,610.00

/ year

Buy

£

4,450.00

/ year

Buy

128 SC 3CX License

£

4,415.00

/ year

Buy

£

5,445.00

/ year

Buy

192 SC 3CX License

£

7,030.00

/ year

Buy

£

8,670.00

/ year

Buy

256 SC 3CX License

£

9,370.00

/ year

Buy

£

11,550.00

/ year

Buy

512 SC 3CX License

£

14,725.00

/ year

Buy

£

18,150.00

/ year

Buy

1024 SC 3CX License

£

26,770.00

/ year

Buy

£

33,010.00

/ year

Buy
Core PBX Features
| Feature | 3CX Free | Pro | Enterprise |
| --- | --- | --- | --- |
| Extensions | Unlimited | Unlimited | Unlimited |
| Choose own SIP Trunk | | | |
| Intercom / Paging / PA Announcements | | | |
| Call Parking / Pickup | | | |
| Busy Lamp Field (BLF) | | | |
| Real-Time System Status | | | |
| Inbuilt SBC to deploy offsite phones | | | |
| Voicemail | | | |
| Easy Backup and Restore | | | |
| VMware / Hyper-V / KVM | | | |
| Voicemail Transcription | | | |
| Custom Domain Name (FQDN) | | | |
| Custom Mail Server (SMTP) | | | |
| | Get a Free License | Buy a Professional License | Buy an Enterprise License |
Office Productivity Features
| Feature | 3CX Free | Pro | Enterprise |
| --- | --- | --- | --- |
| Auto Attendant / Digital Receptionist | | | |
| Integrated Fax Server | | | |
| IP phone provisioning in-network/cloud | | | |
| Plug & Play Phone Provisioning | | | |
| Apps: Windows and Web Client, iOS, Android | | | |
| Phone Directory | | | |
| Headset Integration | | | |
| Microsoft 365 Integration | | | |
| CRM Integration | | | |
| Hotel PBX | | | |
What is included in an annual subscription?
3CX SMTP Service – to receive alerts and notifications
Security updates
3CX FQDN service
Auto-renewal of Let's encrypt SSL Certificate
Seamless use of the iOS and Android Apps
PBX Updates – Get the latest versions and service packs of 3CX
IP Phone Firmware and Template Updates
CRM Updates and additions
VoIP Provider Templates Updates and additions
3CX WebMeeting – Web conferencing features for all users
How many simultaneous calls do you need?
We can work with you to determine what's best for your business. However, as a general rule of thumb, 1 simultaneous call per 3-4 extensions is sufficient, i.e. a company with 50 extensions would need a 16 sim. call licence.
Is the free licence actually free?
Yes. Annual Standard 3CX licences for 4 or 8 simaltaneous calls are free licence.  
That inlcudes unlimited extensions, iOS & Android apps and auto-provisioning.
To make inbound and outbound calls you will need to BYO or choose own SIP trunk and numbers. 
You can DIY setup, or set-up and support can be purchased. 
Upgrade at any point by paying the price difference and without reinstalling.
What are simultaneous calls?
Simultaneous calls are calls made concurrently at a given time.
Most businesses find they need the ability to make 1 simultaneous calls per 3-4 extensions.
Can I upgrade later?
Yes. You can upgrade your subscription at any point in time by just paying the difference for the remaining period.
What is a 3CX reseller?
A 3CX reseller is company authorised to provide 3CX products. 3CX does not
directly sell its own licences; they must be bought through a 3CX reseller.
We are a Platinum 3CX Partner and have been working with 3CX for 15 years.
Does my licence need to be renewed annually?
Yes. 3CX licences require renewal every year. 
If your licence expires you will automatically be downgraded to an 8SC annual standard licence.
An 8SC licence is a standard software as a service licence without the services included in the annual subscription. 
Where can I get the 3CX Software?
You can download the latest version of 3CX from the 3CX website. You will find versions for Windows and Linux (Debian) as well as the 3CX SBC. There are also links to download the softphone applictation for Windows, Android and iOS. The aplications are all subject to the 3CX End User Licence Agreement.
Where can I get the 3CX user Manaul?
3CX publish an end user manaul on their website that will talk you though the Webclient, the Applications, your Deskphone, Voicemail and Conferencing. There is also an administrators guide that will talk you through how to install 3CX either on premise or in the cloud. The guide covers Installation, creating Users, SIP Trunks, IVR's/Call centres and System Manangement.
3CX Pricing Guide
3CX pricing is based on the number of simultaneous calls your company needs to make and not the number of extensions or users. This includes internal and external calls. This makes 3CX pricing much more competitive than other phone systems that charge per user.
1 simultaneous call per 3-4 people works best for most businesses. For example, if you have 50 people, you'll need a 16 SC license. If you're unsure, buy your license using this ratio and you can easily upgrade it later if needed.
How do I get my license?
Your 3CX license is sent to you via email once your order has completed.
As soon as your order is processed, you'll receive an order confirmation email within a few minutes with you license key and tax invoice attached. 
Need to renew a license key? 
If you already have a 3CX License key just select the same license size and type as your existing key and add you existing key in the notes at the checkout. Your licence key will be checked and renewed automatically, and you'll get a confirmation email within a few minutes of placing your order.